Articles
Atemporal Temporality of the Transcendental Subject: Ambiguous Connection Between Subjectivity and Time in the Kantian Transcendental Philosophy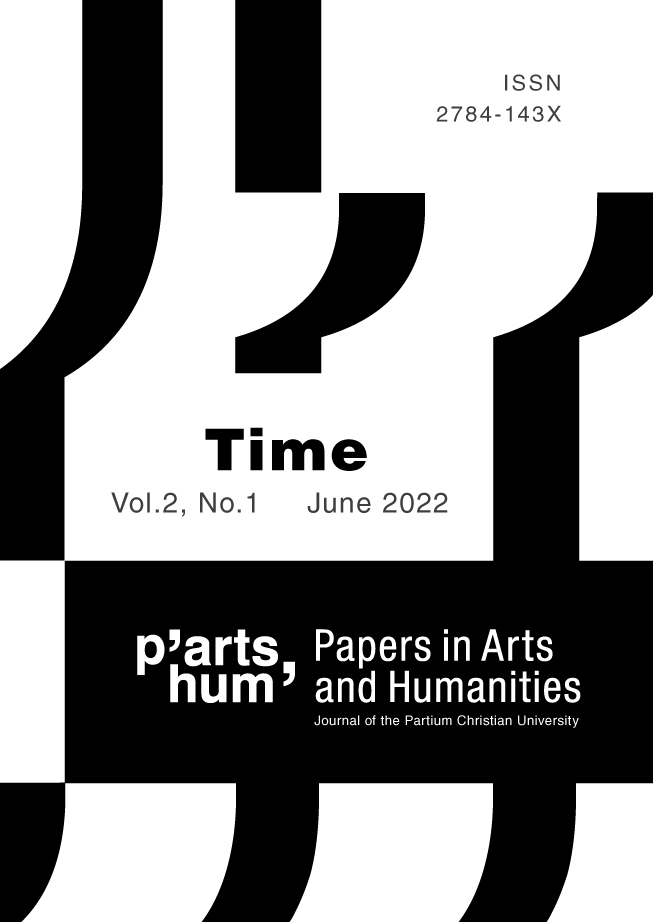 Published 2022-06-08
Keywords
Kant

,

Schelling

,

subjectivity

,

atemporal temporality

,

Gemüt
How to Cite
Tánczos, P. (2022). Atemporal Temporality of the Transcendental Subject: Ambiguous Connection Between Subjectivity and Time in the Kantian Transcendental Philosophy. Papers in Arts and Humanities, 2(1), 12–25. https://doi.org/10.52885/pah.v2i1.96
Copyright (c) 2022 Papers in Arts and Humanities
This work is licensed under a Creative Commons Attribution 4.0 International License.
Abstract
Perhaps one of the main attributes of the subjectivity is temporality in the metaphysical tradition. Subject cannot be found in space, it only exists in time, so the substantial concept of mind originates in the notion of time. On the other side the subject perceives time as such; as Saint Augustine writes in Confessions, "It is in thee, my mind, that I measure times". Temporality and subjectivity were closely related notions before the transcendental turn. In his explicit argumentation Immanuel Kant considers the subject as a temporal principle; as he writes in The End of All Things, "thinking contains a reflecting, which can occur only in time". However, Kant does not affirm that the apperception of "ego cogito" can lead to the substantial existence of subject or mind. He regards this deduction as a paralogism. The Kantian disaffirmation of substantial mind enabled the timeless concept of subjectivity in the Early German Idealism.
The subjectivity notion of Kant and the transcendental philosophy has a special, ambiguous character: in their explicit theories they argue that the subject is mainly a temporal entity, but some special forms of the general subject (transcendental subject, self, Gemüt etc.) are placed out of time in several texts. In the paper I analyse the temporal aspects of the idealist subject concept. The main thesis of the paper is that the subject of the transcendental philosophy is characterised by atemporal temporality.